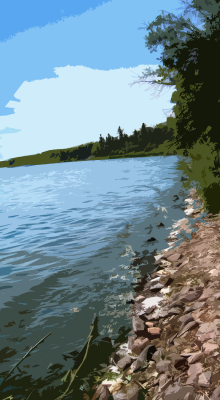 The Alberta Pianofest Society (APS) was formed in 2011 with the goal of providing the city of Edmonton and its surrounding region with summertime fine arts programming in the form of public classical piano recitals and children's concerts.  Since 2013, our summer festival, Alberta Pianofest, has become a notable biennial event in Edmonton's arts scene, presenting artists of international stature such as Stephane Lemelin, Ursula Oppens, and Jerome Lowenthal.
In February of 2018, the Alberta Pianofest Society is launching a new biennial chamber music festival – Alberta Chamberfest – with multiple public performances planned in the Edmonton area over a three day period.  Through these Winter and Summer programmes, the APS seeks to provide opportunities for arts education at all levels (the general public, school children, and advanced piano students in their teens) while helping to invigorate the cultural life of the Capital region.
Our Mission
It is the mission of the Alberta Pianofest Society to stimulate the Edmonton area's performing arts scene by producing a wide variety of public concerts, including traditional solo piano recitals, piano in chamber music collaboration, and piano-with-narrator concerts for families and younger children.  Bringing internationally renowned artists to Alberta from throughout Canada, the United States and beyond allows the APS to hold as part of its biennial summer festival a lakeside teaching residency of master classes and lessons for advanced piano students in their teens, and to offer many educational opportunities to the public, including in-school and public classical children's concerts; public talks on the history, reception, and role of the arts; and piano master classes that are also open to the public.  It is this dual purpose of arts programming and educational activities that forms the mission of the Alberta Pianofest Society.
The Alberta Pianofest Society
---
Executive & Artistic Director
Jason Cutmore
Board of Directors
Dale Knisely, President
Tim Lancaster, Vice President
Tristan Power, Treasurer
Gary Cutmore, Secretary
Susan Hlasny
Leanne Young
Artistic Advisory Board
Aaron Au
Charles Foreman
Frank Ho
Peter Jancewicz
Dr. Milton Rubén Laufer
Michael Massey
Alexandra M. Munn
Janet Scott-Hoyt
Major Sponsors
Government of Alberta
Alberta College
Alberta Foundation for the Arts
The Edmonton Arts Council / City of Edmonton
Edmonton Community Foundation
Michael Lipnicki Fine Pianos
Susan Green & Stuart Roth
Muriel Hole
The Dianne and Irving Kipnes Foundation
Francis Price & Marguerite Trussler
Rundle's Mission Society
Sherwood Park Chevrolet
TD Bank Group
Touchstone Holdings Ltd./Doug Cox
Michael & Roxanne Fournier
Kingston Ross Pasnak LLP
Vivian Manasc & Bill Dushenski
Mike & Darlene Sabo
Leanne & Steve Young