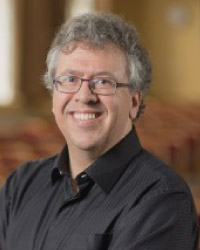 Corey Hamm
July 5 – 11
Dr. Corey Hamm has commissioned, premiered, and recorded over 200 works by composers from all over the world. His CD of Frederic Rzewski's hour-long solo piano epic The People United Will Never Be Defeated! (TK431 Redshift Records) won Best Classical Recording at the 2014 Western Canada Music Awards, as well high praise from Rzewski himself ("Excellent!"), and Classicstoday.com ("There are, arguably, three supremely great recordings of this modern masterpiece. This version joins them."). Recent performances have included the World Premiere of Jordan Nobles' Piano Concerto with the Vancouver Symphony, as well as the Ravel Concerto for Left Hand, Rachmaninoff Rhapsody on a Theme of Paganini, Gershwin's Rhapsody in Blue, and Hamm's 52nd performance of Bartok's Sonata for Two Pianos and Percussion.
He is also pianist for the Piano and Erhu Project (PEP), and has over forty composers currently writing erhu and piano works for him and erhu virtuoso Nicole Ge Li for recording and touring in North America and China in 2015. PEP CD Vol. 1 (TK437 Redshift) is out, as is his ensemble The Nu:BC Collective's CD Beyond Shadows (TK432 Redshift). Upcoming CDs include PEP CDs Vols. 2 and 3, Corybantic, a CD of new solo works written for him by Morlock, Chang, Hamel, Nobles, and Godin, and works by Morlock on Naxos. Corey is Assoc. Prof of Piano at the University of British Columbia in Vancouver where he won the Killam Award for Excellence in Teaching and is Director of the Contemporary Ensemble.
He is also on the Piano Faculty of the Summer Institute for Contemporary Performance Practice (SICPP, or Sick Puppy!) at the New England Conservatory in Boston. His beloved teachers include Lydia Artymiw, Marek Jablonski, Stéphane Lemelin, Ernesto Lejano, and Thelma Johannes O'Neill.
---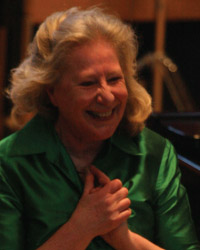 Ursula Oppens
July 8 – 14
Pianist Ursula Oppens has long been recognized as the leading champion of contemporary American piano music. In addition her original and perceptive readings of other music, old and new, have earned her a place among the elect of today's performing musicians. Ms. Oppens recently captured a Grammy Award nomination—her fourth to date—for the 2011 recording "Winging It: Piano Music of John Corigliano" on Cedille Records.
Ms. Oppens has performed with virtually all of the world's major orchestras, including the New York Philharmonic, the Boston Symphony Orchestra, the Los Angeles Philharmonic, the American Composers Orchestra, and the orchestras of Chicago, Cleveland, San Francisco, and Milwaukee. Abroad, she has appeared with the Berlin Symphony, the Scottish BBC, and the London Philharmonic Orchestras. An avid chamber musician, Ms. Oppens has collaborated with the Arditti, Juilliard, Pacifica, and Rosetti quartets.
Ursula Oppens is a Distinguished Professor of Music at Brooklyn College and the CUNY Graduate Center in New York.
---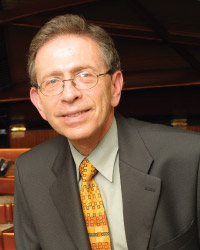 Jerome Lowenthal
July 13 – 19
Jerome Lowenthal, born in 1932, continues to fascinate audiences, who find in his playing a youthful intensity and an eloquence born of life-experience. He is a virtuoso of the fingers and the emotions. Mr. Lowenthal studied in his native Philadelphia with Olga Samaroff-Stokowski, in New York with William Kapell and Edward Steuermann, and in Paris with Alfred Cortot, meanwhile traveling annually to Los Angeles for coachings with Artur Rubinstein. After winning prizes in three international competitions (Bolzano, Darmstadt, and Brussels), he moved to Jerusalem where, for three years, he played, taught and lectured.
Returning to America, he made his debut with the New York Philharmonic playing Bartok's Concerto no. 2 in 1963. Since then, he has performed more-or-less everywhere, from the Aleutians to Zagreb. Conductors with whom he has appeared as soloist include Barenboim, Ozawa, Tilson Thomas, Temirkanov, and Slatkin, as well as such giants of the past as Leonard Bernstein, Eugene Ormandy, Pierre Monteux and Leopold Stokowski. He has played sonatas with Itzhak Perlman, piano duos with Ronit Amir (his late wife), Carmel Lowenthal (his daughter), and Ursula Oppens, as well as quintets with the Lark, Avalon and Shanghai Quartets.
He has recently recorded the complete Annees de Pelerinage of Liszt. His other recordings include concerti by Tschaikovsky and Liszt, solo works by Sinding and Bartok, opera paraphrases by Liszt and Busoni, and chamber-music by Arensky and Taneyev. Teaching, too, is an important part of Mr. Lowenthal's musical life. For twenty-
three years at the Juilliard School and for forty-five summers at the Music Academy of the West, he has worked with an extraordinary number of gifted pianists, whom he encourages to understand the music they play in a wide aesthetic and cultural perspective and to project it with the freedom which that perspective allows.
---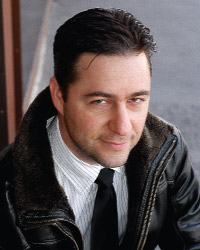 Jason Cutmore
July 4 – 19
Jason Cutmore has performed piano recitals and collaborative concerts throughout North America, Europe and India. In 2005, he made his Chicago recital debut in the Dame Myra Hess Memorial Concerts with an all-Liszt programme that was heard live on WFMT radio and broadcast on television. Since then he has returned twice to the Hess series, and has performed in Canada's Elora, Music Niagara, and Colours of Music festivals, Los Angeles' "Sundays Live" series, Calgary's "Celebrity Series," as well as at venues in New York City, San Francisco, Toronto, Cleveland, Cincinnati, Edmonton, and elsewhere in North America. His concert performances, and an ardent interest in foreign travel, have frequently taken him abroad to Germany, Hungary, Lithuania, and India, including appearances at the National Centre for the Performing Arts in Bombay, and Franz Liszt Museum in Budapest.
In 2008, Mr. Cutmore's debut commercial CD, an album of piano music by Spanish composer Manuel de Falla on Centaur Records, was released to critical acclaim. Gramophone magazine praised his "warm, generous sonority and natural feel for the idiom" and raved that "this pianist's gorgeously variegated legato makes a sexy and inviting recital."
Currently based in New York City, Jason Cutmore serves as Director of Alberta Pianofest, and on the faculties of the Third Street Music School Settlement and Turtle Bay Music School in Manhattan. Mr. Cutmore is originally from Edmonton, Canada.
http://www.jasoncutmore.com