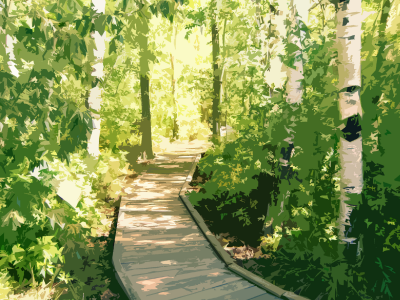 Alberta Pianofest offers advanced young piano students, aged 12 through 18, an opportunity for a concentrated period of music study with some of North America's leading concert artists and teachers in a quiet, picturesque lakeside setting. We strive to create an experience that enriches young artists, musically, as well as socially, spiritually, physically, and intellectually. Many facets of the retreat contribute to achieving this goal: leaving the multifarious concerns and habits of town / city life to be part of a campus of individuals who share the same passion for music; close and continuous contact with peers and with faculty mentors; exposure to new people, ideas, teaching styles and piano repertoire; and enjoyment of natural surroundings and outdoor recreation.
Students admitted to the festival academy
•    Attend on a full-tuition scholarship
•    Receive a lesson or master class coaching approximately every three days
•    Play for numerous instructors, representing a variety of pedagogical and artistic approaches
•    Attend festival concerts, and have opportunities for public performance themselves
•    Have fun!
Facilities
Rundle's Mission, an Alberta Historic Site situated on Pigeon Lake, is the home of Alberta Pianofest. Its two large bungalow houses, spacious bi-level central lodge, and its quaint on-site chapel serves as the festival's teaching studio, practice facilities, and dining and living quarters for students and faculty. The campus' bucolic setting offers residents plentiful recreation and inspiration: grassy fields, natural forest with walking trails, and a beautiful lakefront view all provide an ideal setting for an artistic retreat. Mission Beach's public beach and park, and Zeiner Provincial Park's large sandy beach are close by and are made accessible to students daily. Vegetarian and non-vegetarian meal options are provided by a resident chef.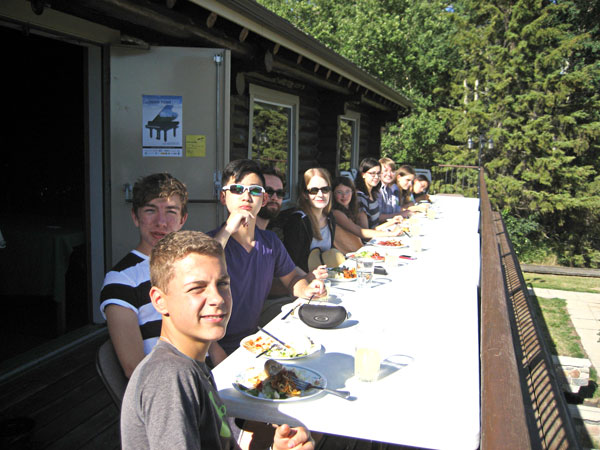 Daily Schedule
Most of each day is taken up with practice time, lessons, and recreational activities on campus or at the beach (under the supervision of a camp counselor with lifeguard certification). Each late afternoon, students and teachers attend the daily master class together, followed by supper in the dining hall or on the outdoor patio. Evenings are times for socializing, games, campfires, movie nights, and festival concerts.
student safety (PDF)download application form (PDF)
---
student finances
application information